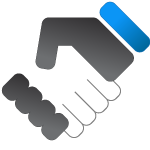 Cyclechex Strategic Alliance Partners
Strategic partnerships with complementary organizations are critical to providing superior products and services.
Cyclechex believes that alliances is the best way to achieve many of our goals. We pursue strategic alliance relationships that complement our core products and innovative solutions.
Cyclechex is pleased to partner with the organizations listed below:

Allstate Motorcycle Insurance
Allstate Motorcycle Insurance delivers the coverage you need and the discounts you deserve. Most important, Allstate doesn't just protect your bike, we also protect the rider. Our innovative product offers coverage options including the Allstate Rider Protection Package, and with our Genuine Parts Guarantee your bike will always be fixed with original parts.
Looking to customize your ride? Our optional coverage for custom parts is an easy way to help make sure your aftermarket add-ons are covered. Your bike fits you perfectly. So should your insurance coverage. Call 855-454-2931 or visit us online to get a quote today!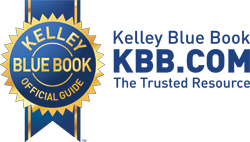 Kelley Blue Book - The Trusted Source
Kelley Blue Book (kbb.com) is the United States' largest automotive vehicle valuation company. The company's website is a source for new and used vehicle pricing and information. TThe company reports market value prices for new and used automobiles of all types, as well as RVs, motorcycles, snowmobiles, and personal watercrafts.
While the Kelley Blue Book brand has remained focused on providing the trusted information needed in the buying and selling of vehicles, the breadth of what information is necessary has grown considerably. At one time, new car buyers used just MSRP as a reference point and later, the invoice price. But studies showed that there was a desire to know actual transaction prices for new cars. Kelley Blue Book went to work gathering and analyzing transactions from thousands of dealers across the United States, and in 2002, introduced kbb.com visitors to the Fair Purchase Price for new cars - what are smart buyers are really paying for them.

DMV.org
DMV.org is a privately owned organization that simplifies government-related info across all states. We created this mega-resource not because we love the DMV, but because we grew tired of standing in long lines at the motor vehicle agencies. In addition to gathering the most accurate information, we cut to the chase and offer our users easy-to-understand, useful details on handling DMV-related business. This includes what you need to know for applying for a driver's license, renewing your vehicle registration, obtaining your driving record and much more.
The coolest thing we do involves utilizing the latest technology to create a positive user experience. We're not even government employees. In fact, we are technology idealists who want to make the Web a better space. Our team thrives on problem solving, innovating and collectively coming up with online tools that give our users the best resource on the Web. Want to save time and skip the hassle? Check out DMV.org and let us know what you think.